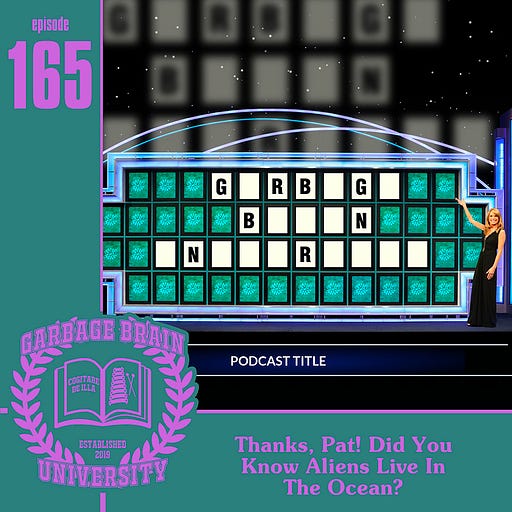 Feb 5, 2021 • 1HR 3M
GBU 165: Thanks, Pat! Did You Know Aliens Live In The Ocean?
This episode is for paid subscribers
Drew & Natalie Dee uncover bizarre facts about life on earth and share them with you, one subject at a time.
Natalie makes Drew play Jeopardy, and we talk game shows, and, of course, aliens. For subscribers only.
This episode is for paid subscribers