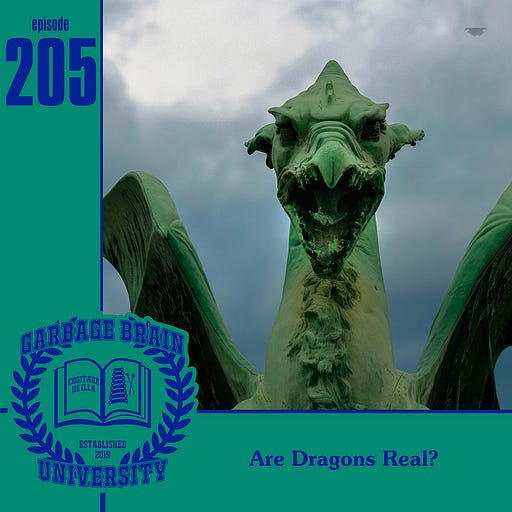 Jul 16, 2021 • 1HR 6M
GBU 205: Are Dragons Real?
This episode is for paid subscribers
Drew & Natalie Dee uncover bizarre facts about life on earth and share them with you, one subject at a time.
The indignity of childhood. Fusion jazz. Weird sex shit in books for teens. And why Drew has always been suspicious. Plus! Johnny Paper, New Order, Notary Natalie and a few dragon facts.
For subscribers only.
This episode is for paid subscribers