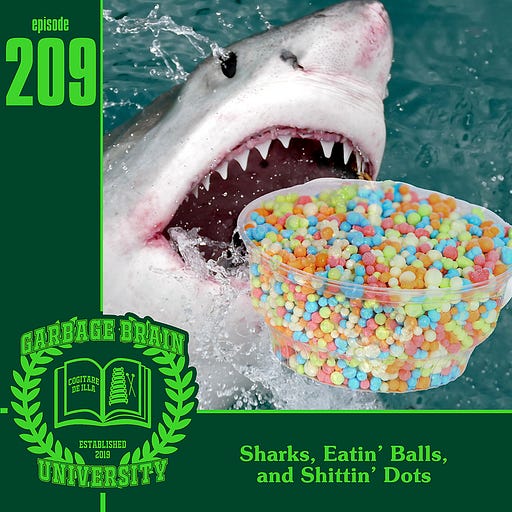 Aug 6, 2021 • 1HR 2M
GBU 209: Sharks, Eatin' Balls and Shittin' Dots
This episode is for paid subscribers
Drew & Natalie Dee uncover bizarre facts about life on earth and share them with you, one subject at a time.
Natalie & Drew confront sharks in this subscriber-only episode. What are they? What do they taste like? What do they like to taste? And an invention to top all others thus far, here in episode 209.
For subscribers only!
This episode is for paid subscribers