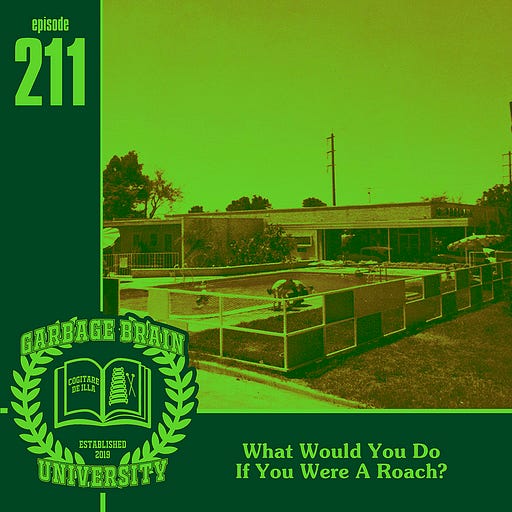 Aug 13, 2021 • 1HR 3M
GBU 211: What Would You Do If You Were A Roach?
This episode is for paid subscribers
Drew & Natalie Dee uncover bizarre facts about life on earth and share them with you, one subject at a time.
Who likes cockroaches? Not us. But what if you were one? Also: are roaches conscious? How many people can your brain care about? What is the Weirdo Horseshoe? What is Ohio Rich? And why is Natalie weird?
For subscribers only.
This episode is for paid subscribers