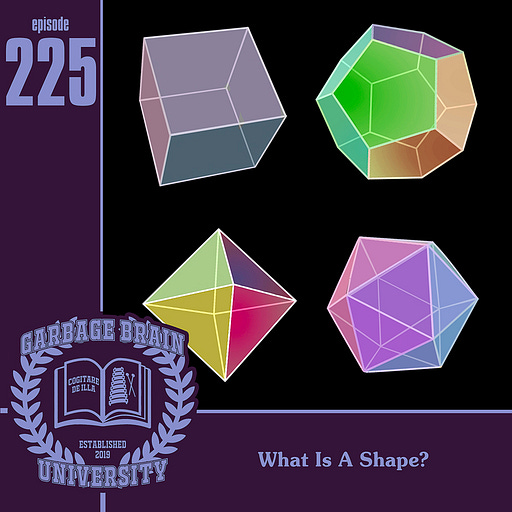 Oct 8, 2021 • 1HR 1M
GBU 225: What Is A Shape?
This episode is for paid subscribers
Drew & Natalie Dee uncover bizarre facts about life on earth and share them with you, one subject at a time.
Normal shapes, rare shapes, favorite shapes, simple shapes, planes, parabolas, and single points. We got 'em all here, baby, mixed in with some meditation, sacred geometry, and fractals. It's time to shape out, and it's for subscribers only.
• natalie & drew
This episode is for paid subscribers