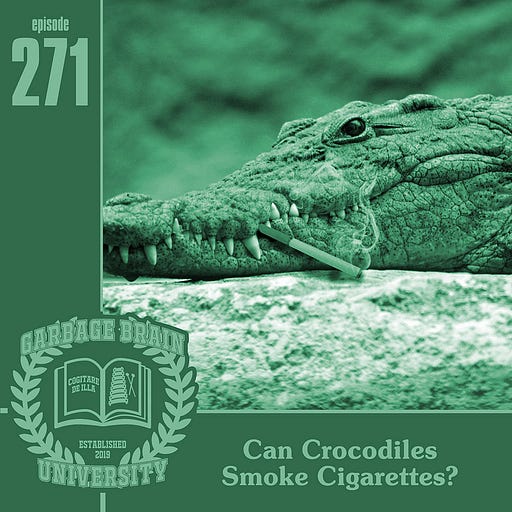 Apr 8 • 59M
GBU 271: Can Crocodiles Smoke Cigarettes?
This episode is for paid subscribers
Drew & Natalie Dee uncover bizarre facts about life on earth and share them with you, one subject at a time.
Flying crocodiles, why crocodiles are dinosaurs, why they love cigarette butts, why correcting people will never improve anything, a quiz, alligators, the crocodiles of aliens, and much more. For patrons only!
• natalie & drew
This episode is for paid subscribers