Mar 10, 2020 • 54M
GBU 78: Deal With It, Dum-Dum
In Everything Is Real, Natalie Dee & Drew Toothpaste investigate the conspiracies and strange happenings that peel back the edge of reality. Join Drew (a research chemist) and Natalie (a Ph.D in Metaphysics) as they study the fringes of society.
Elephants are nature's biggest vegans, and today, Natalie & Drew talk about elephant noses, how to ride a bicycle with an elephant, how long it takes an elephant to pee, why they eat 18 hours a day, and the lurid tale of how a small town murdered an elephant a hundred years ago.
Want to suggest an episode? Want something to do if you're gonna shut yourself inside for a while? Join our discord by hopping on our Patreon. You'll also get access to all the premium episodes that only patrons can hear, and you'll be able to chat with us and other listeners.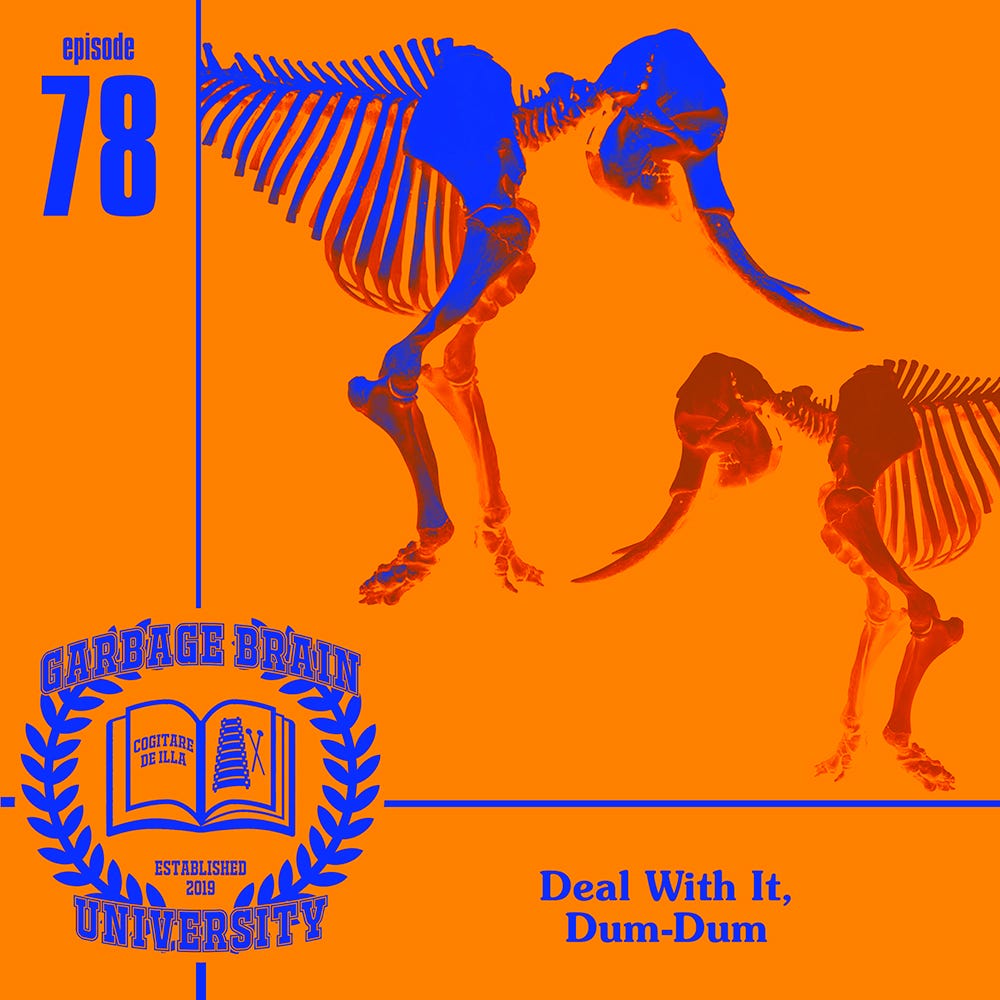 -