May 20, 2019 • 1HR 0M
How We Got A Ghost On The Podcast
In Everything Is Real, Natalie Dee & Drew Toothpaste investigate the conspiracies and strange happenings that peel back the edge of reality. Join Drew (a research chemist) and Natalie (a Ph.D in Metaphysics) as they study the fringes of society.
The true story of a ghost who convicted her husband of murder! An offramp ghost who just wants a ride! Undead grandmas! Thousands of ghost facts! And the first-ever live summoning of a ghost on a podcast. Smash that play button and let's get spooky.
---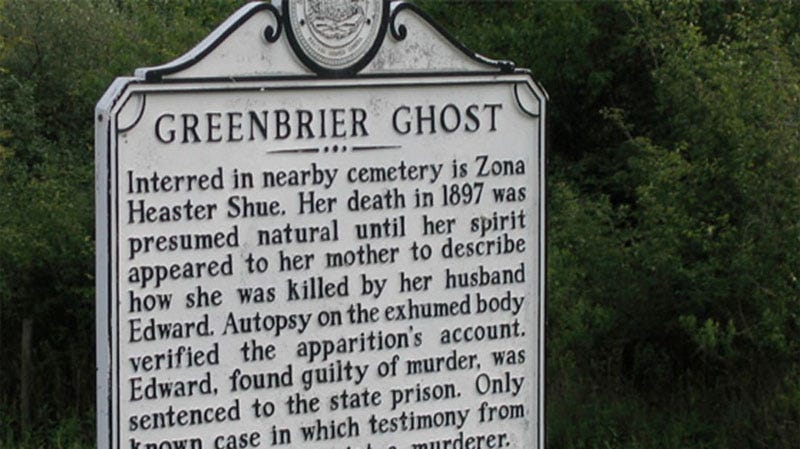 We talked about Zona Heaster Shue on this episode, the first, and possibly only, ghost who managed to convict her murderer for her untimely death. (Here's a photo of her grave via Findagrave.) The prosecutor didn't believe that she really came back to speak to her mother, despite the fact that it was 1897, but he ordered an investigation anyway. Her husband Edward (whose real name was Erasmus) was found to have had two previous wives who also died mysteriously. Mystery solved… by a ghost.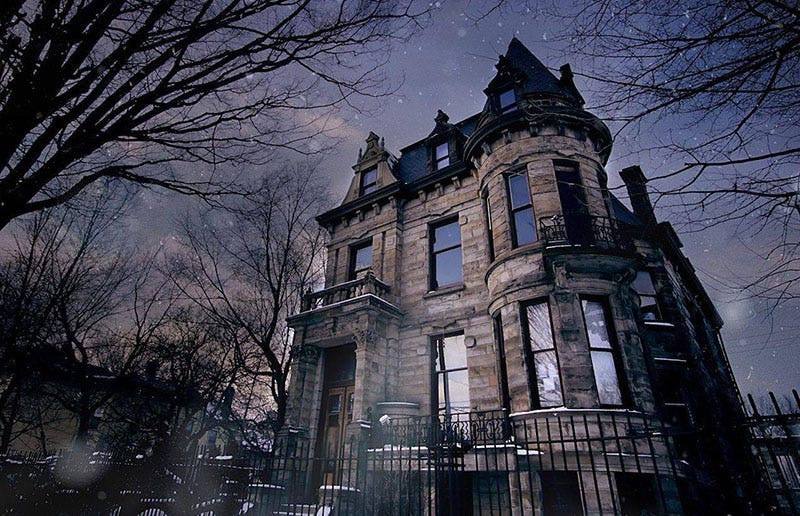 The Franklin Castle in Cleveland is, according to some, "The Most Haunted House In Ohio." We dug into the history of how this house was brought over brick-by-brick from Germany and rebuilt. Hannes Tiedemann, the owner, was purported to have killed several people inside of the house, and has been seen wandering the offramps of Cleveland, asking for a ride home to his castle.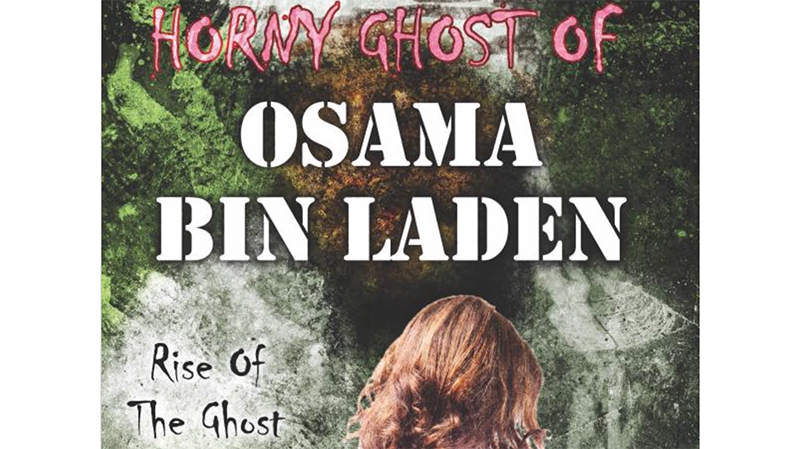 Did you know that Osama Bin Laden's ghost is horny? You do now, thanks to this 100%-factual adult novella.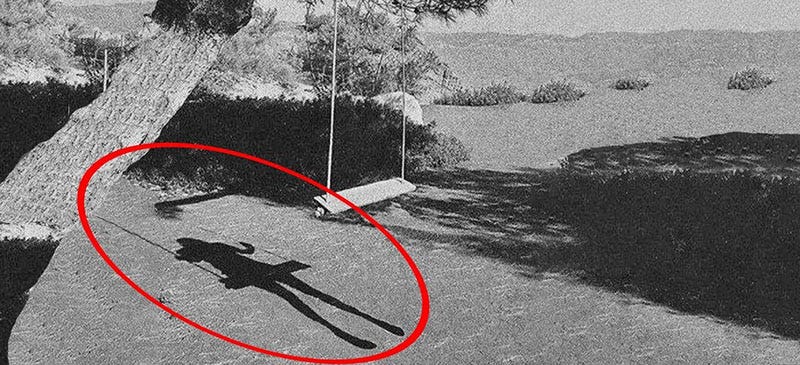 So, no, ghosts aren't real in the sense of "woooo, ghost heeeere, whatsuuuuupppp," but 18% of all Americans claim to have seen a ghost. That number includes Natalie, who, despite being wholly skeptical of anything paranormal, tells the story of the time she saw an actual, real-life ghost on this episode. Only 32% of Americans believe in ghosts, but the idea of ghosts is universal to every culture that exists in the world today, and as far as we can tell, pre-dates recorded history.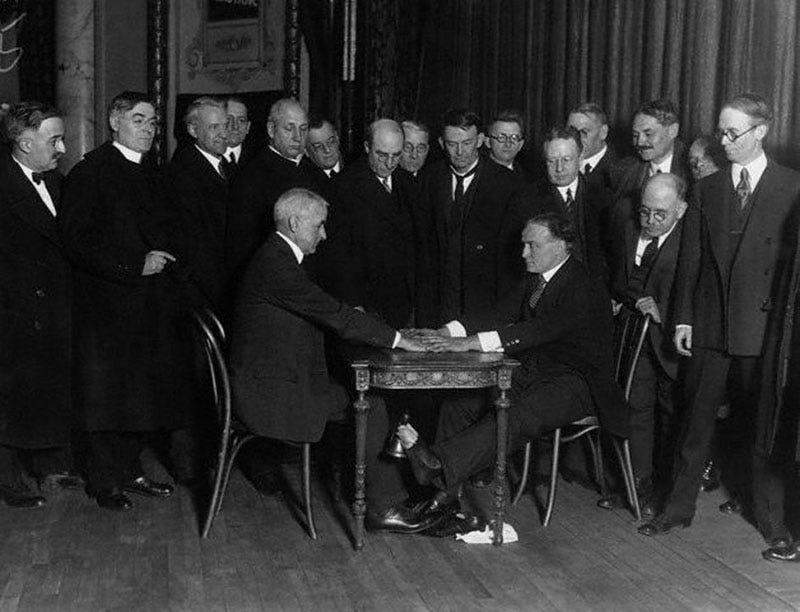 Ghost-skeptics are everywhere in 2019, because it's easy, given our access to information and knowledge, to conclude that ghosts do not exist. The cognitive dissonance of a being with no physical presence being able to slam doors and rattle chains is easily pulled apart, and the desire to be Correct is the hallmark of the Internet Poster. But in the early 20th century, belief in the paranormal was incredibly popular, and Harry Houdini, the famed magician, was likely the first ghost-skeptic that pushed back against spiritualism in the public eye. He gave his wife a secret code that he would use if he were to contact her from beyond the grave, and though she eventually claimed it had happened, it was later proven to be a hoax.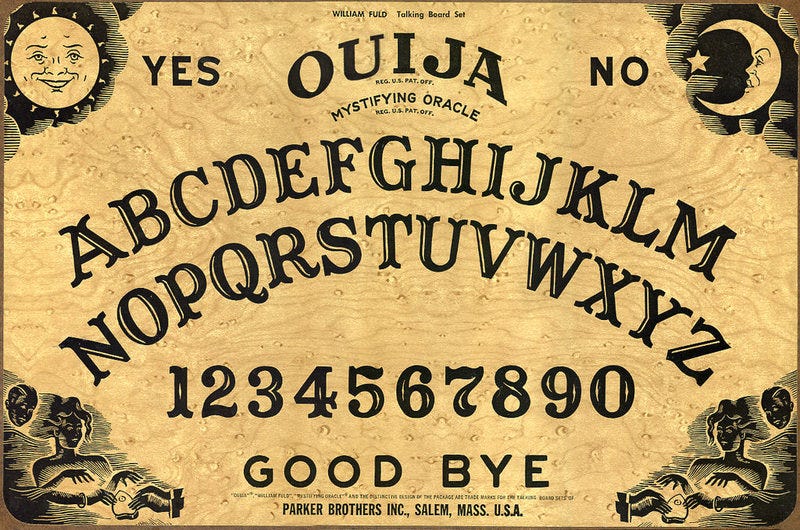 And, finally… we accomplished something on this episode which has never been done before. The first live podcast summoning of a ghost using a weegee (sorry, Ouija) board. You'll have to listen to find out what happens.
---
Did you know we're on iTunes and Spotify now? You'll still want to read the newsletter, but in case one of these services is more convenient for you to listen to on your phone, we're distributing our episodes there as well.
---
Thanks to Marvin (@zupzles) at the Cleveland Area Paranormal Society (@cle_paranormal) for contributing some Ohio ghost knowledge to this episode! And thanks to Substack for providing the newsletter-plus-podcast service we're using on Garbage Brain University. Our first paid episode has been posted, so if you haven't already, upgrade to a paid subscription so you won't miss anything else:
Talk to you soon!