Jun 10, 2019 • 1HR 11M
Paying for breathy phone calls & mounting a jar of peanut butter
In Everything Is Real, Natalie Dee & Drew Toothpaste investigate the conspiracies and strange happenings that peel back the edge of reality. Join Drew (a research chemist) and Natalie (a Ph.D in Metaphysics) as they study the fringes of society.
We have to phrase this one delicately, since it's tales from the back room at a video store and the other end of a 1-900 phone line. Play along with our "spicy video quiz" and learn what the French population searches after dark. And find out what a customer at Natalie's old job used to do with peanut butter. (It's not great.)
---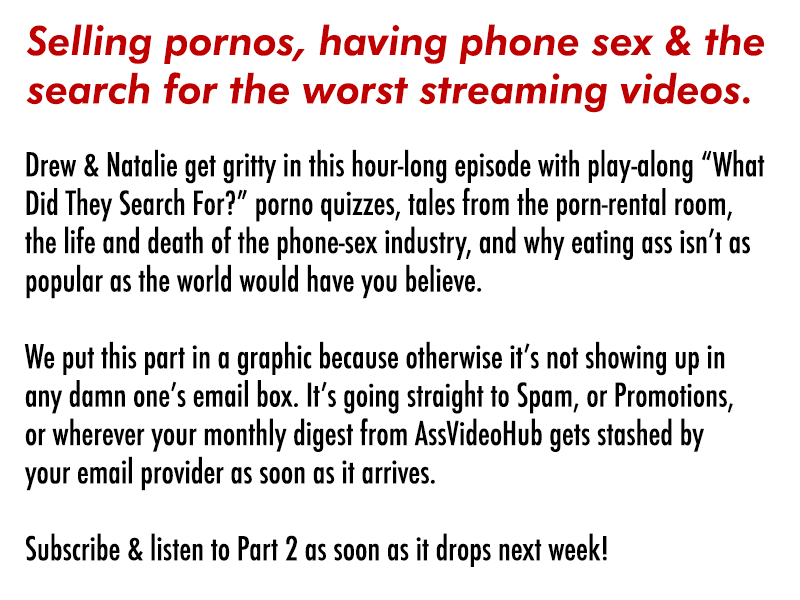 We have a sequel to this episode in the works, but you'll have to be a paid subscriber to listen, since this takes an enormous amount of time to research, record, and edit. So slam that button now & you'll have access to our entire archive of paid recordings and newsletters, in addition to helping us continue Garbage Brain University.
Until next time!